Do You Have Problems With Medication Side Effects?
Try MEDpicker RX!
Free  Interactive Demo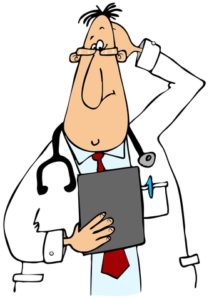 To get started, press on User Profile icon, then type in User's name.
You may now select one of six Metabolizer Phenotypes available.
Pressing on the Pick Meds button will show Metabolizer Phenotype effects on antidepressant medications. Columns higher than 0.2 indicate  increased side effects. Negative columns indicate loss of effectiveness.
If your patient is already taking medications, press on  Add Meds button and select medications the patient is taking. Go back to Pick Meds  to select your drug.
It's so simple!
You may be required to sign into MEDpicker RX using third party (such as Google, Dropbox, Box, SmartSheet or Office36) credentials again. These steps are removed from a purchased version.
MEDpicker RX Makes Medication Selection Easy And Saves Prescriber Time.
WARNING: MEDpicker RX is not a medical device. It is intended for general and educational purposes only. It is not intended for any other purpose, including but not limited to medical advice and/or treatment. By using this website or app and the information it contains, the user affirms the understanding of the purpose and releases MoodNote LLC from any claims arising out of his/her use of the website or the app. MEDpicker RX does not collect, store or transmit personal health information. All entered data is deleted immediately upon entering but may remain on your device.
Copyright © 2017-2018 MoodNote LLC. MEDpicker® is a registered trademark. Unauthorized commercial use is prohibited.